Do you believe in love at first sight? You know, the genu in[ romcoms] where the misty guy catches the eyes of a quite daughter across the street, and they make an instant bond, fall in love, get married and live happily ever after?
No?
I didn't either. Until I gratify John.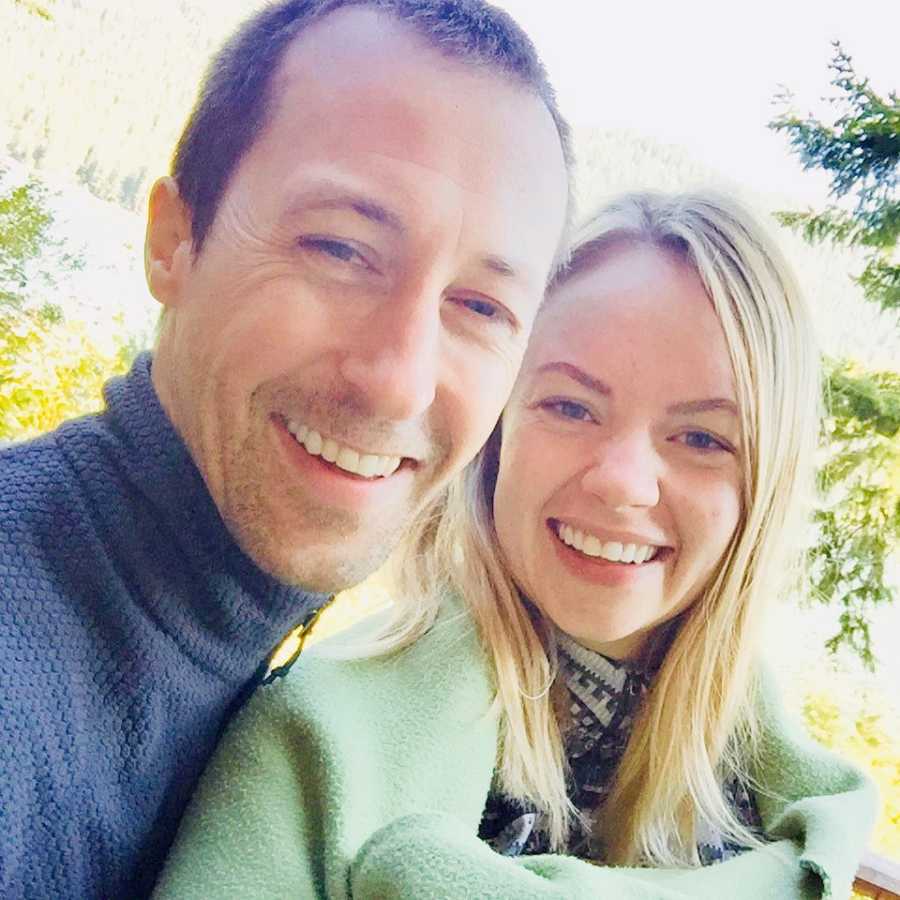 John and I first laid gazes on one another in early 2014, and not inevitably in the most conventional way.
I was working in a busy, private oncology clinic. I was two years into a not so healthful marriage, attending school, and trying to convince myself my wedlock and life wasn't falling apart.
John was a new patient to our clinic. He had recently been diagnosed with Metastatic Melanoma and had been referred to the clinic for treatment. As I announced him back to the exam room, I couldn't help but notice his glisten gazes, and his uneasy smile — one I would soon figure out would commit into an enormous, squinty look, full teeth smile that he was known for. Ask him about something he enjoyed( his dog, the outdoors, or snowboarding) and be ready to be hit with that earth demolish smile. I knew he was a special human the first time we converged. I really didn't know how much he would go on to blow my life.
Now, let me stop you right there for a second. John was my PATIENT, and I was married. We chit-chat from time to time in the clinic, but, I'm not some creeper who vanishes full Izzy/ Denny and preys upon handsome young men I am attending for( Grey's Anatomy reference for those who aren't into medical dramas ). I ensured that our patient/ caregiver tie-in was professional and safe.
Fast forward to summer of 2015. I had started a new job at a hospital, was divorced and had just moved into a tiny little duplex within moving distance from employment. I had made an online dating profile and had been swiping arbitrarily here and there. I was stand in my kitchen chewing takeout from a box when suddenly, a brand-new profile popped up on my screen 😛 TAGEND
John W, 34. Puyallup.
And there was that earth-shattering grin staring right at me from the screen of my phone. I swiped right, he did too, and the rest was history.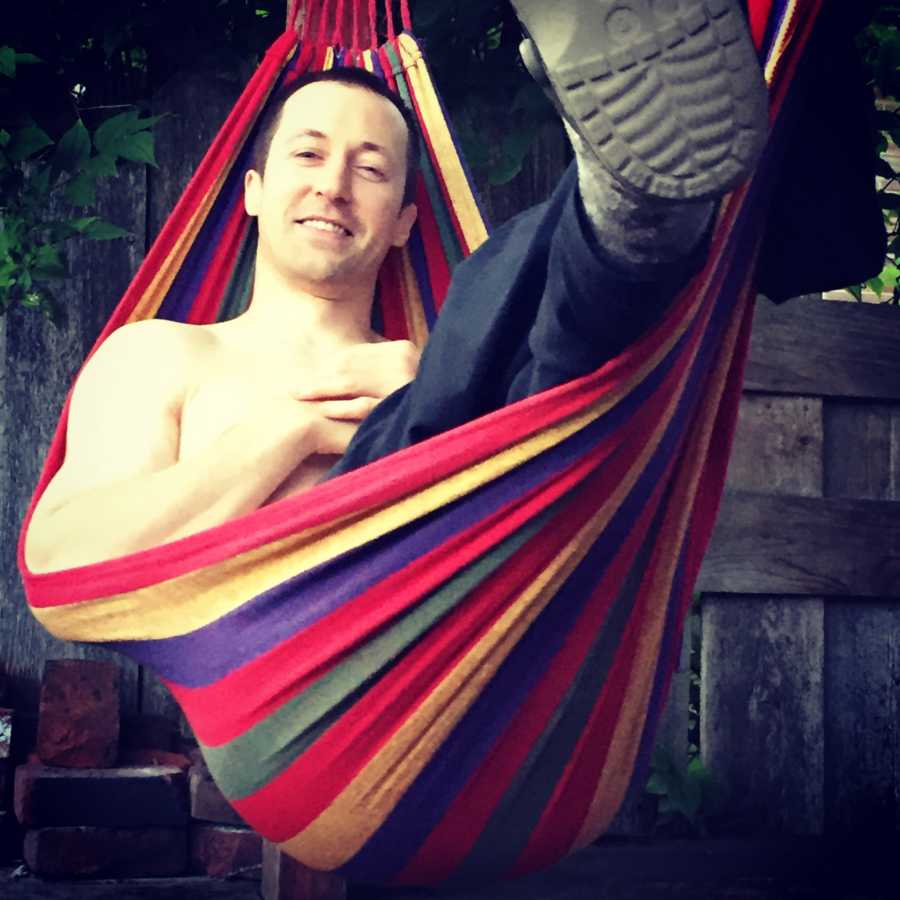 John and I went on our first year. And our second. And our third; all within the same week. We instantly became inseparable. If we couldn't be together, we were texting, talking on the telephone, plummeting off lunches to one another. Anything we have been able to do to be' together.'
Remember that affection at first sight thing? This was it. The real deal.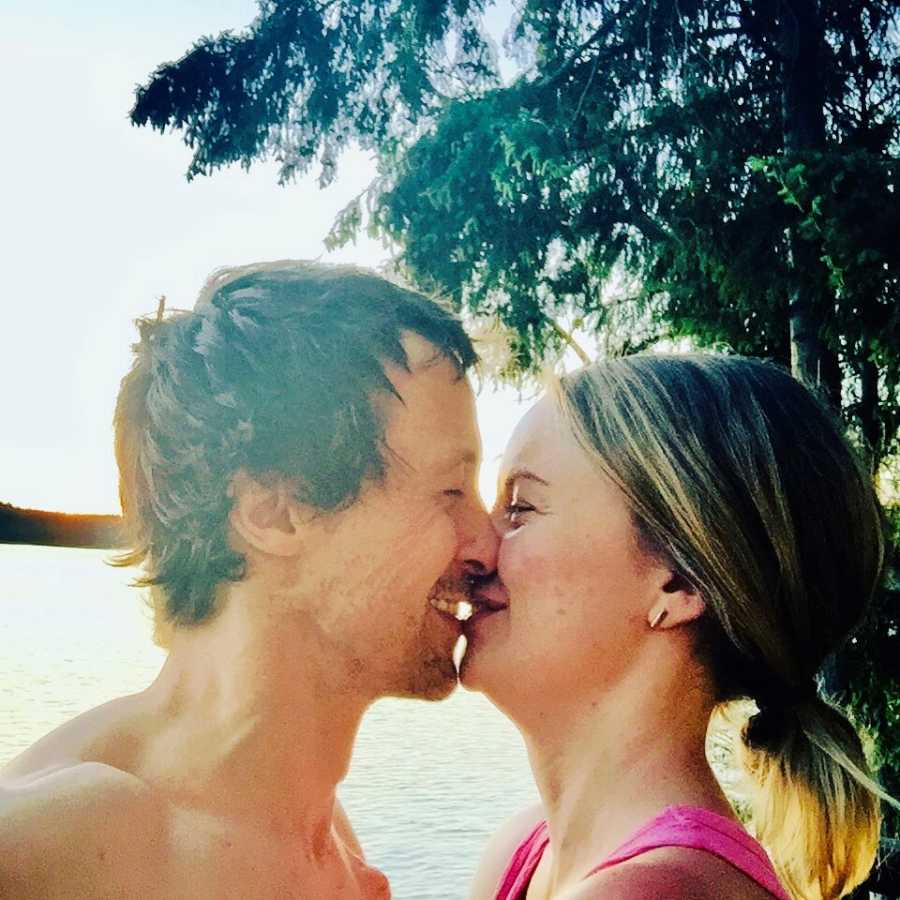 You must be thinking,' John is free of cancer and encountered the adoration of his life! How sweet! ' Only part of that is true. You attend, when John and I first started dating he was saw' No Evidence of Disease'( NED) period that many cancer patients dream about. The thing is, when you have been diagnosed with stage IV cancer as John had been, even though there is no visual' evidence' of cancer on his CT scans, it's still there. Microscopic little cancer cells really swimming around waiting to settle down and start spawning tumors. As John not so softly thrown it, it's virtually like having a guillotine hanging over your head.
About[ six] months into our relationship, John found out his cancer was back. He immediately started on immunotherapy and radioactivity. Time[ six] weeks into this new treatment, we again learned he was NED. John was told he'd need to continue on the immunotherapy treatment for life. Thankfully it was a low-spirited side effect treatment, and we went on living the next year in bliss. We bought our dream property, devote time skiing, working in the yard, devising delicious banquets to share on our porch, we were utterly in love. Life was perfect. So, freaking perfect.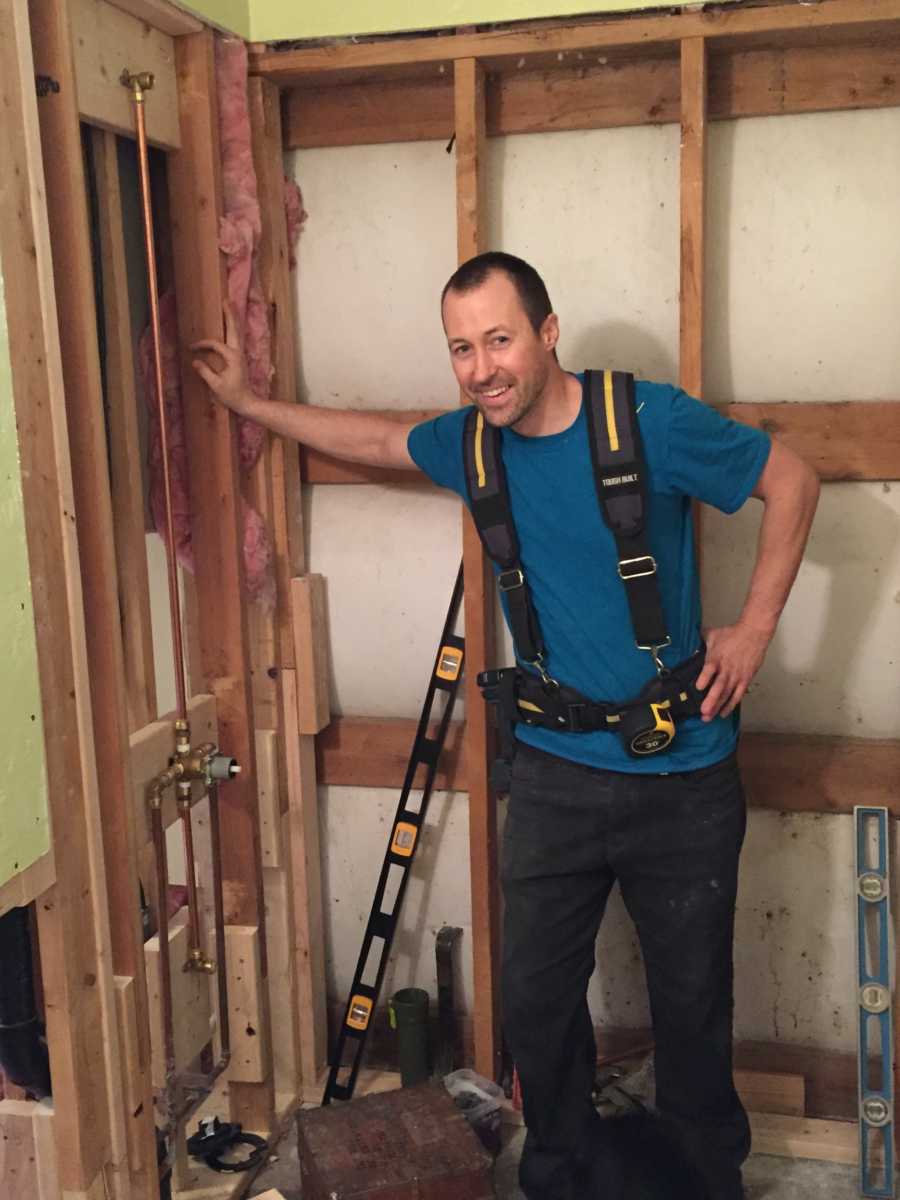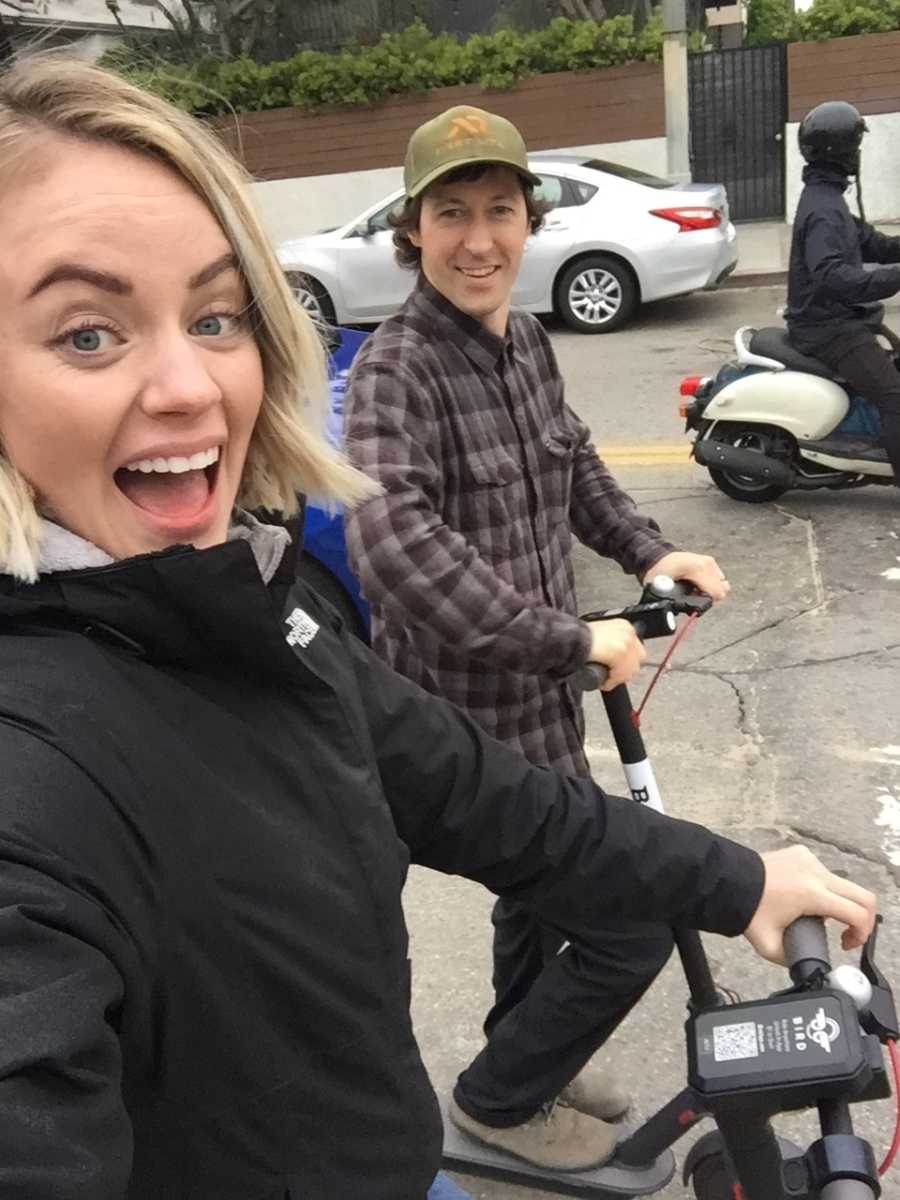 John and I had an unworldly linkage; It's hard to describe unless you have felt it. He was my soul mate, and I was his. We had the same recollects, finished each other's convicts, and shared a distinct, entire, unadulterated kindnes for each other. It was almost as if we lived in another realm before this, and our someones were old friends. It was a beautiful miraculous and rare thing. Something you are lucky to find even once in your lifetime. I retain laying next to him in bed one light and thinking about how much I cherished him; how uncommon this love was. I had a fleeting panicking thought that elapsed through my top totally uninvited: This love, this life, was too good to last forever.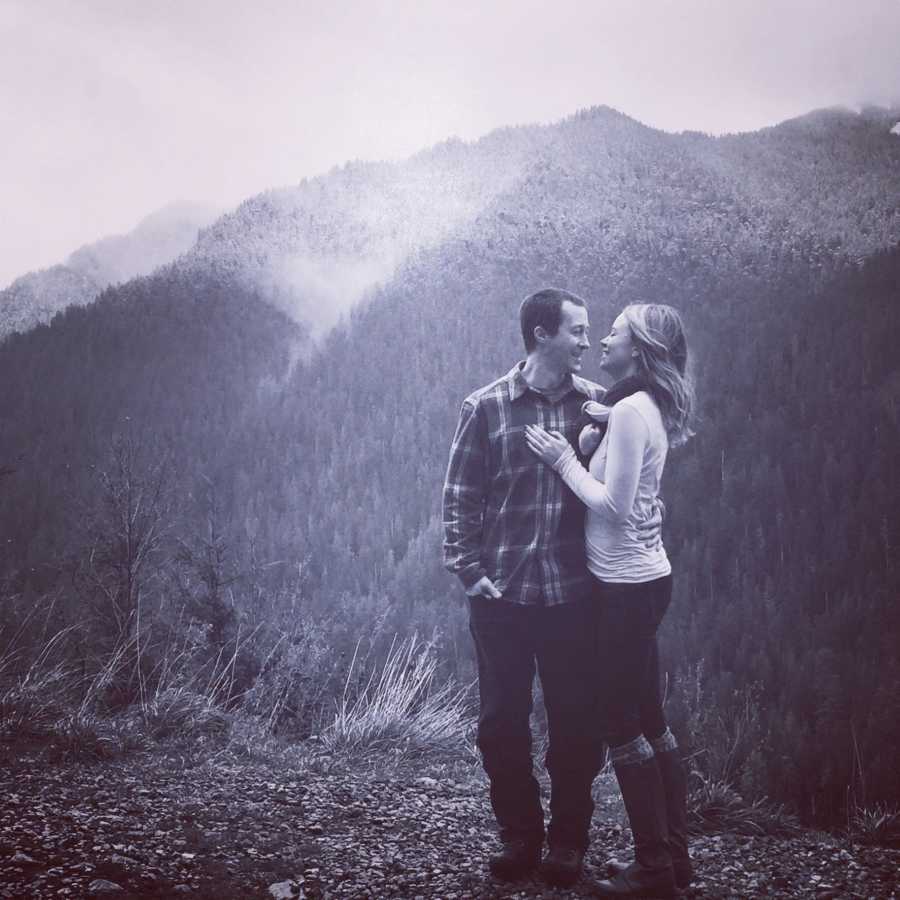 In September of 2017, John began having concern symptoms. He began vomiting and was unable to keep anything down. I raced him to our regional hospital. His mom encountered me there and took over so I could go home and multitude some things for John. I'll never forget the phone call from his mummy.' Kelli, The cancer is back. He has a large tumor entangled in his intestines. They are giving him to the university.' I sat on our bedroom flooring and sobbed.
John was started on a brand-new treatment. And aside from getting on a clinical visitation, this was his last-place option for care. The hope was that this treatment would reduce the tumor enough that it could be safely removed by surgery within several months. John came home from research hospitals. He couldn't ingested, so every 12 hours I'd mix up his IV nutrition, hook up his IV, and gave his spout. Good thing I was already rehearsed at this!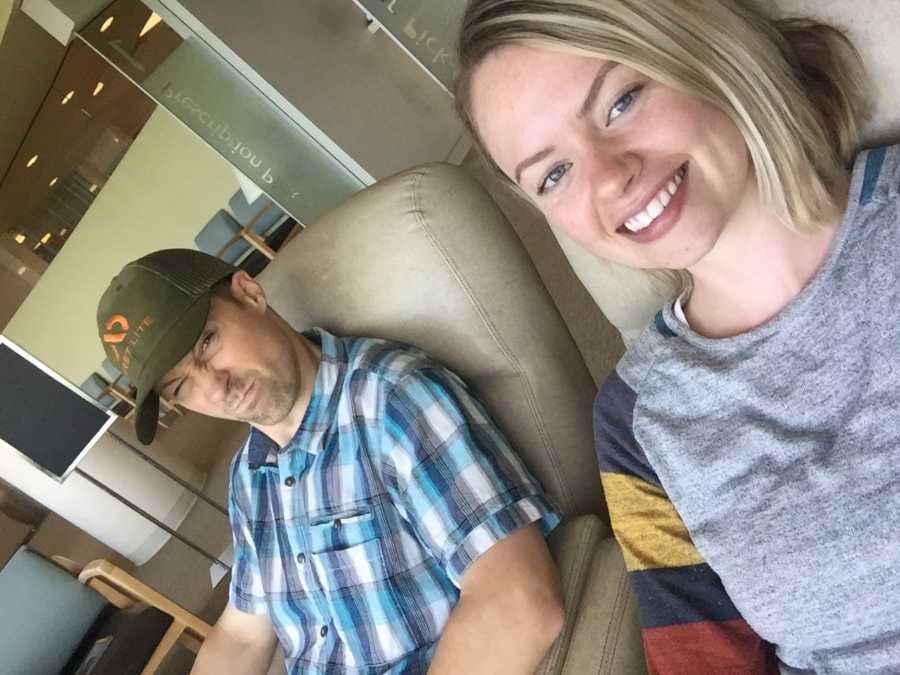 One afternoon we were sitting on the hall in silence after a hard follow up appointment with his oncologist. At the appointment, she sat down and examined right at John and I.' If this management doesn't work, this will probably be the end. I recommend you consider going on hospice.' It was sobering. We had never considered this journey would turn out any highway but positive. Call us naive, but we were so in love, we just KNEW we could never be separated.
We sat on the hall supporting handwritings and just looking at each other. Beginning to process this may be the beginning of the end. With sobbings streaming down my face, I looked at John.' Do you want to get married ?, ' I asked about.' Of trend, ' he said. We harboured each other in the tightest hug and just sobbed. Hard.
One week later, on October 8th, 2017, we got married in our beautiful ground in the shadow of Mount Rainier. It was hands down THE best era of our lives.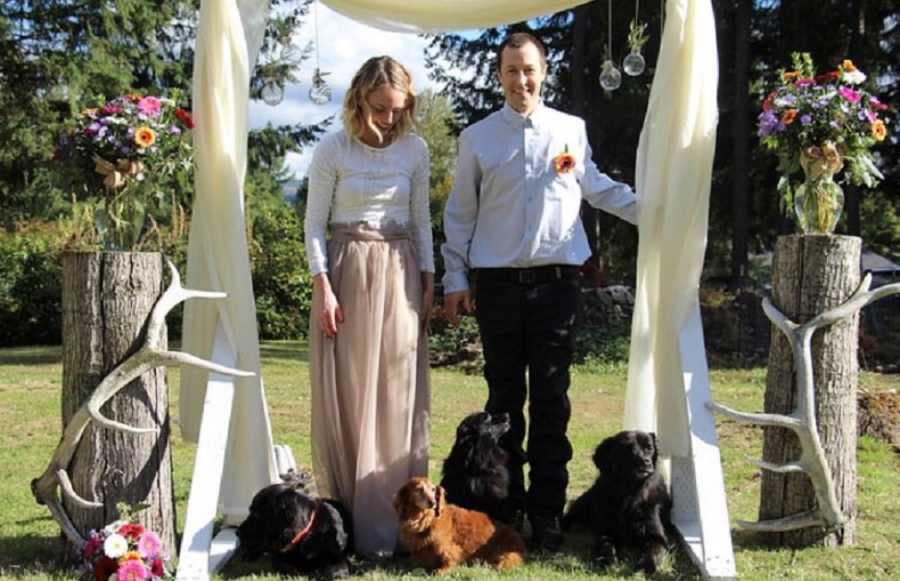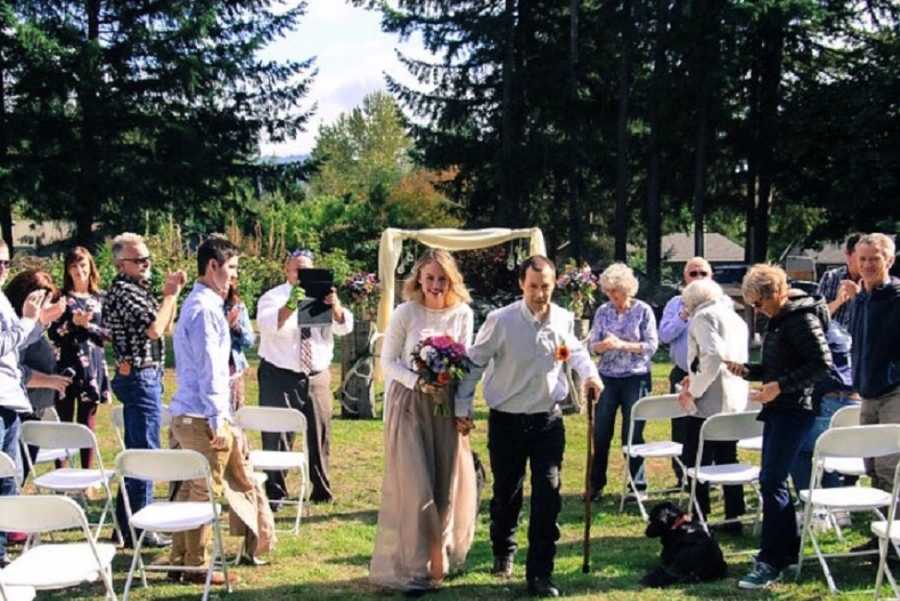 In January of 2018, John had a major 5-hour surgery to remove the tumor along with parts of his small intestine and vast colon. Surgery was regarded a success, and again, John was declared NED. Our happiness and aid was short-lived, however. At a follow-up CT scan in March, we learned the cancer was back, and this time, it was everywhere.
We traveled to Portland to recruit[ in] a clinical visitation. For this medicine, John was required to stay in the hospital. We expended our daytimes snuggling in his infirmary bunked, watching movies, and just talking. As the days went on, I could see John coming weaker. I knew in my feeling this treatment wasn't working. John's belief that he would beat this never once hesitated. One light while sitting in his hospital berthed with him, he said,' I so badly require this to be our fairy story. Our happily ever after. I have to beat this. For you, for us.'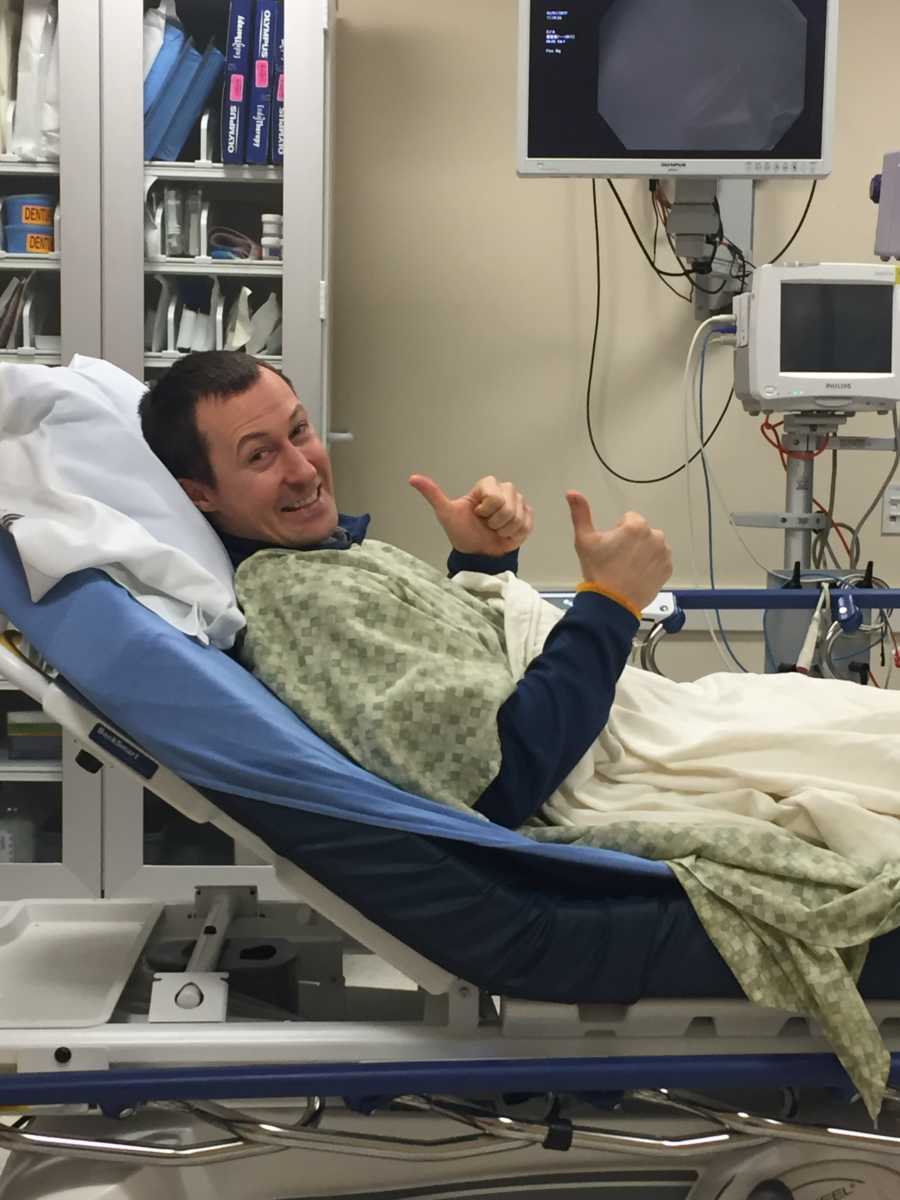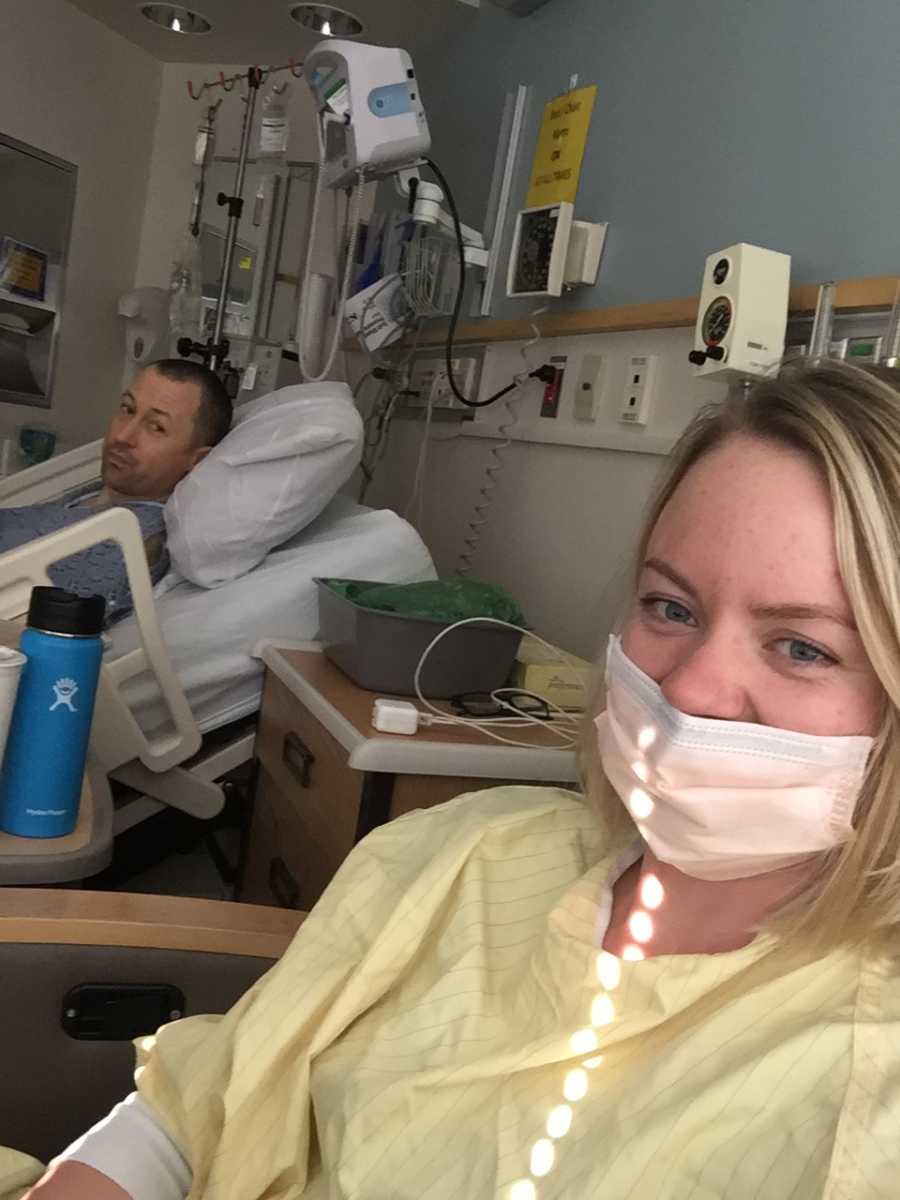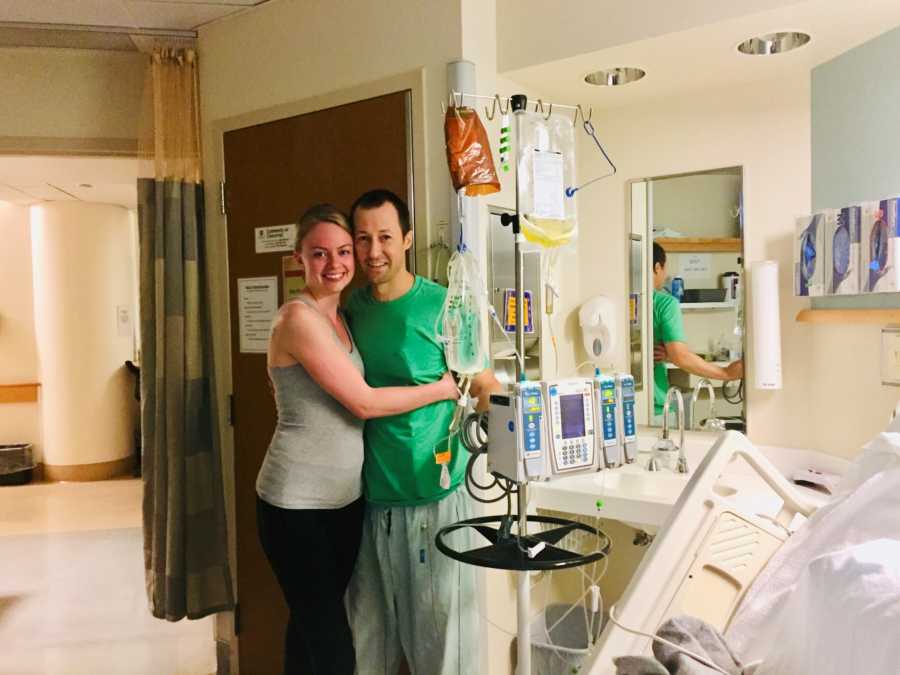 In May, "weve learned" the medication didn't work. By this site, John had lost 20 lbs and was too weak to walk out of the hospital by himself. We were sent home and John was told he needed to recuperate before he could be considered for any other clinical trials.
By June, he was hardly eating and was so weak he could hardly leave our bunked. I never left his surface. I bathed him, fed him, adored on him, and tried my hardest to start him feel so affection and appreciated.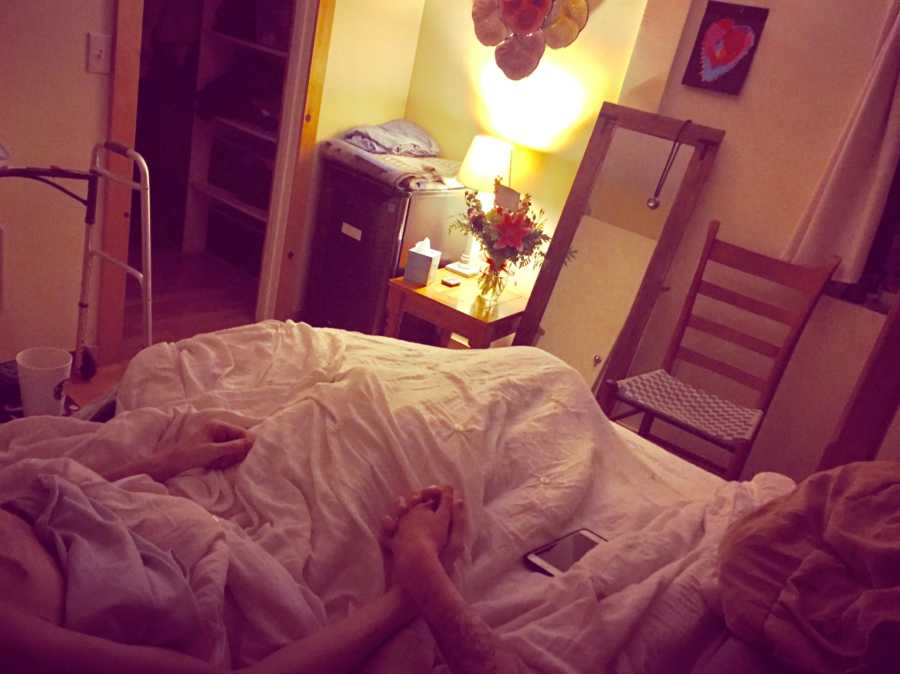 One morning after a light of vomiting, I raised him to the hospital. The cancer had spread rapidly and there was nothing else that could be done. His doctor came into his room, deemed his hands and looked into his eyes with tears in hers.' It's time, John.' John looked at me with his beautiful once glowing looks; now slightly monotonous from the agony remedy, and yellow-tinged from the tumors in his liver. I squeezed his hand hard-boiled, and while trying to stifle a sob, I time nodded in agreement with his doctor.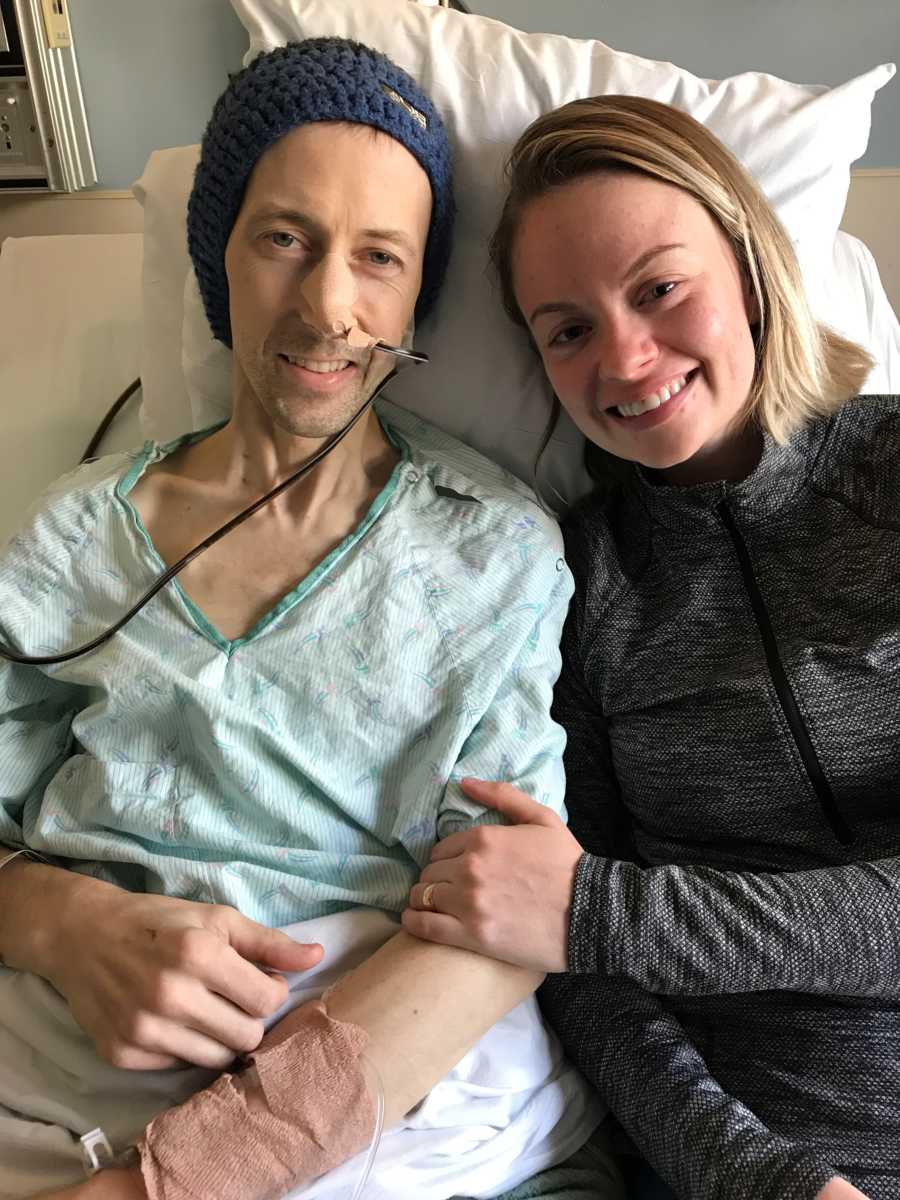 Let me tell you one thing about John. At senility 18, he was paralyzed from the waist down in a snowboarding collision. He was told he'd never walk again. Guess what? He did. And snowboarded, and hiked, and coached CrossFit. He was quite possibly the most optimistic person I had previously been convened. He would prepare his sentiment to something and he would make it happen. He knew he was going to beat cancer; he KNEW it. And nobody, even his doctors, could tell him otherwise. He was MY rock. When I was poignant or scared of what was happening, he would hold me tight, smile and say,' Babe, don't worry. We went this! '
It was my turn to protect John now. As we signed his DNR newspapers and spoke with the hospice coordinator, I reassured him this was not giving up. He told everyone he was going home to get stronger so he could get on another clinical experiment and overpower this, and I was his hype man; I put on my brave face and followed his leading. Though we both knew this was the end, neither of us wanted to admit it to each other; we had to protect each other's hearts.
We got home from research hospitals and designated him up in his new hospital bunked. Our formerly shared berthed was as close as physically possible to his hospital bed so I continued to be contained his hand, wipe his back, and were getting ready at a moment's notice to get him anything he needed. We were surrounded by our beloved bird-dogs, our families, and so much affection. John was cozy, he knew he was safe and cherished. He was at peace.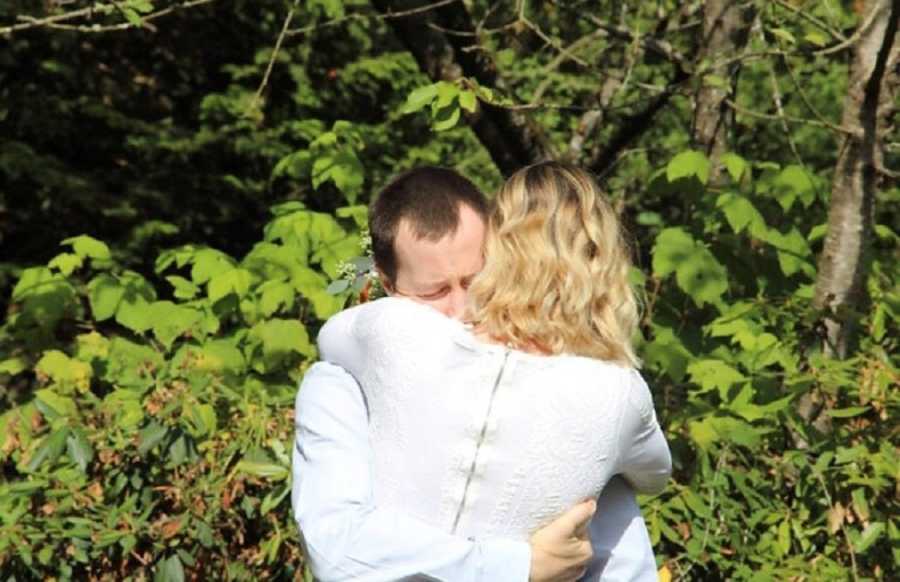 [On] June 17, John drifted into a lethargy. I laid in his hospice berthed all day; snuggled up as close to him as I could get. Smelling his "hairs-breadth", feeling his soul strike. Admiring his long eyelashes, his strong hands that could envelop mine. Our lineages floated in and out of our area desiring on John and telling him how much he affected them.
Around 10:30 our families went to bed, and it was just John and I. I snuggled up to John and told him how much I loved him and how much I always would. I told him how much their own families adored him; his brothers, his sisters, his parents. I thanked him for changing my life, for affection me and for saving me. As we laid calmly together in our dimly lit chamber, John made his final breathers and slipped calmly into afterlife at 11:15 p.m.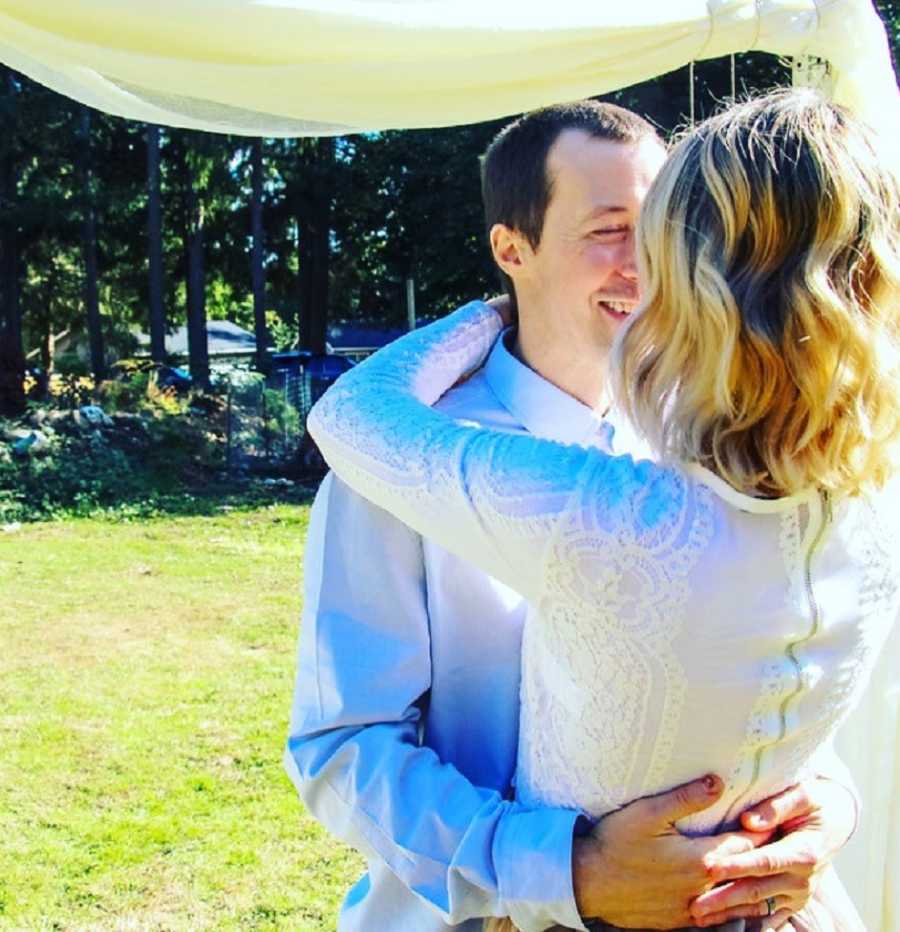 John was an incredible human. At his standing room only memorial service, being after party came to the podium to share how John had changed their lives. How he never backed down from significant challenges and was the first person to help out anyone who needed it. John engendered me to be a better human. To never discontinue; even in the face of adversity. He educated me how to LIVE. And most importantly, desire with my entire heart.
It has been 10 months since I had to say goodbye to John. In that time, I have taken up trail running and started riding horses again. These two joys has assisted in me[ to] survive. In July, I are to be able to draw my first assault at summiting Mt. Rainier. It's something John and I always talked about doing, and I want to do it for him. I started the hashtag # johnwoulddoit in attempt to record all of the epic things myself, as well as John's loved ones, are doing in his statu. Because, well, if you challenged John to do anything, he'd probably get it on!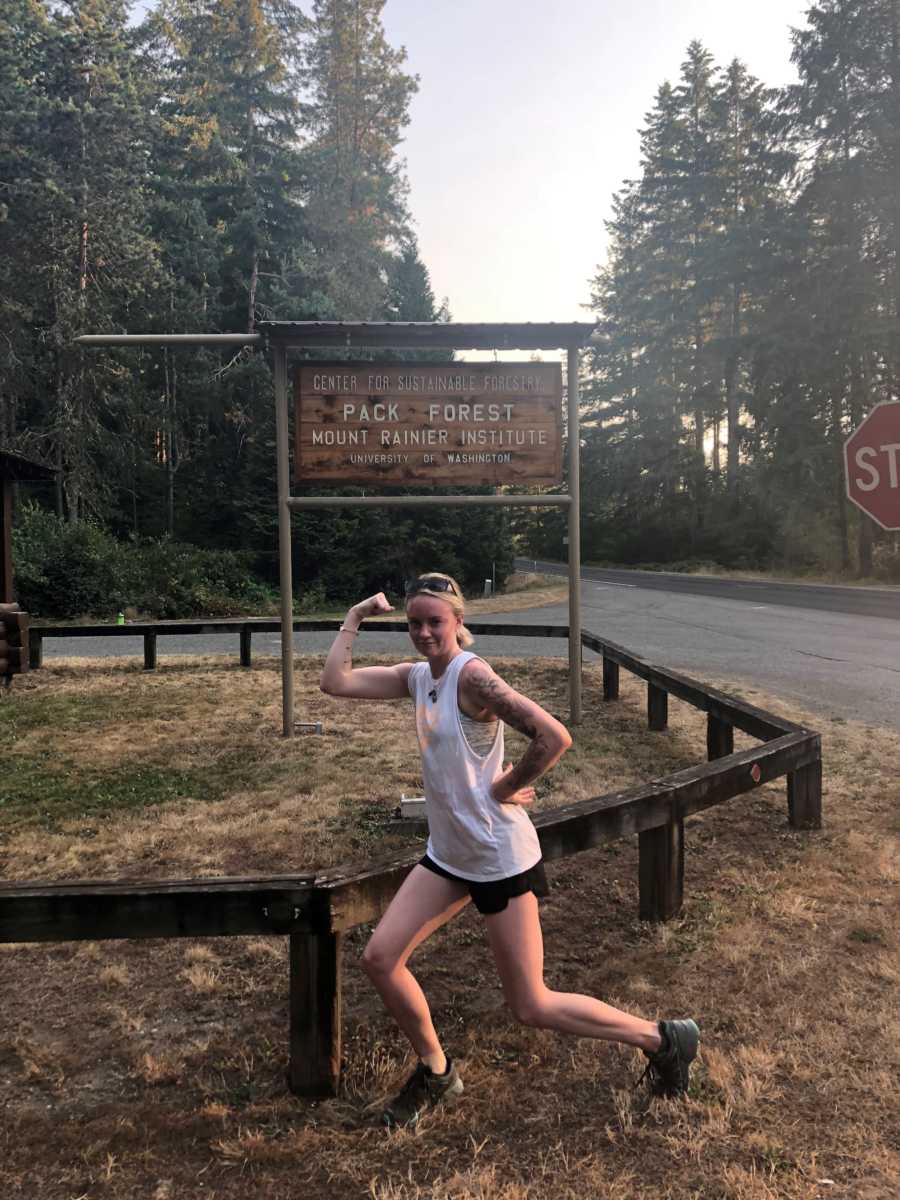 I don't know what life has in store for me on this new journey. I'm not sure if I'll be in love again, remaining in our live, or even in the same state. I still live my life day to date; sometimes minute to time, as that is all I can manage. One thing I know for sure is that I'll carry John with me ever. His spirit, his gift, and his love will never die. It is my duty to live in his honor.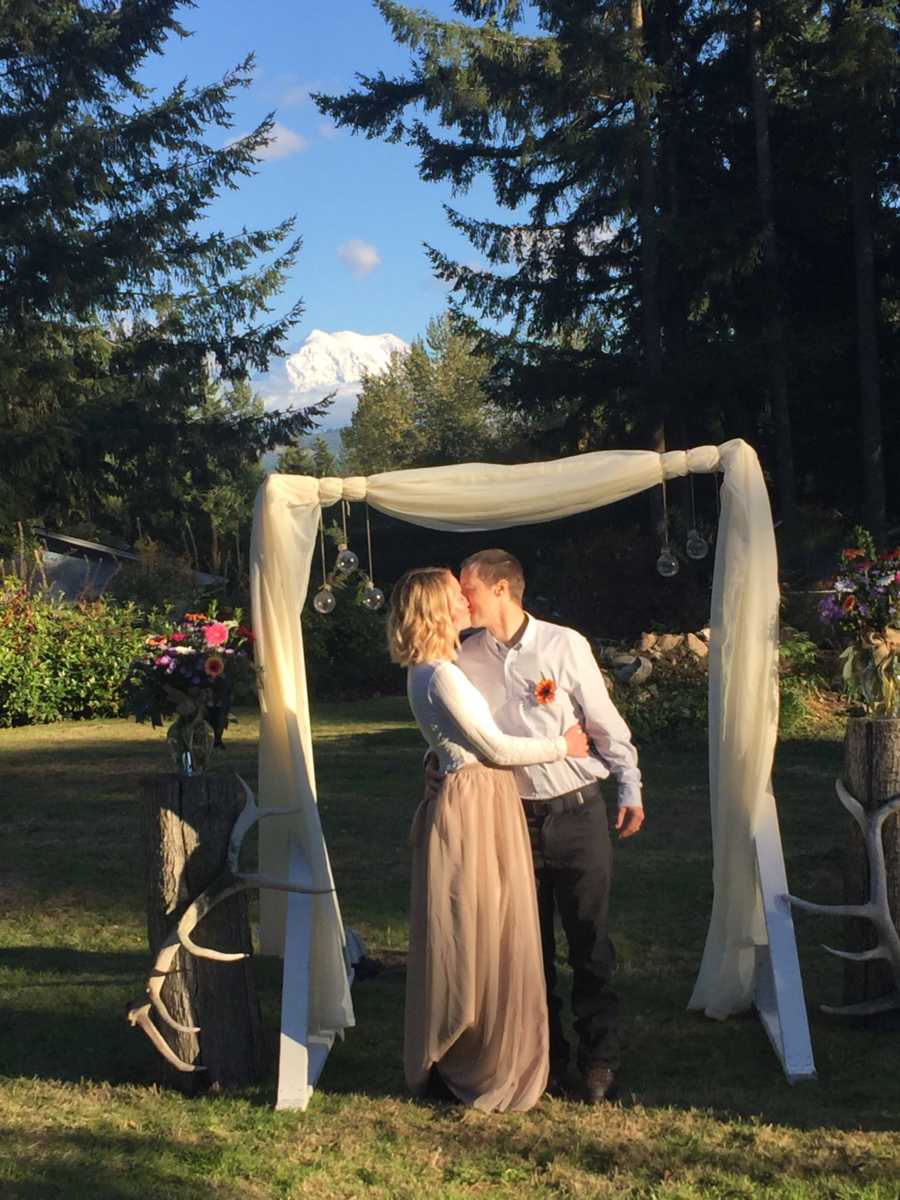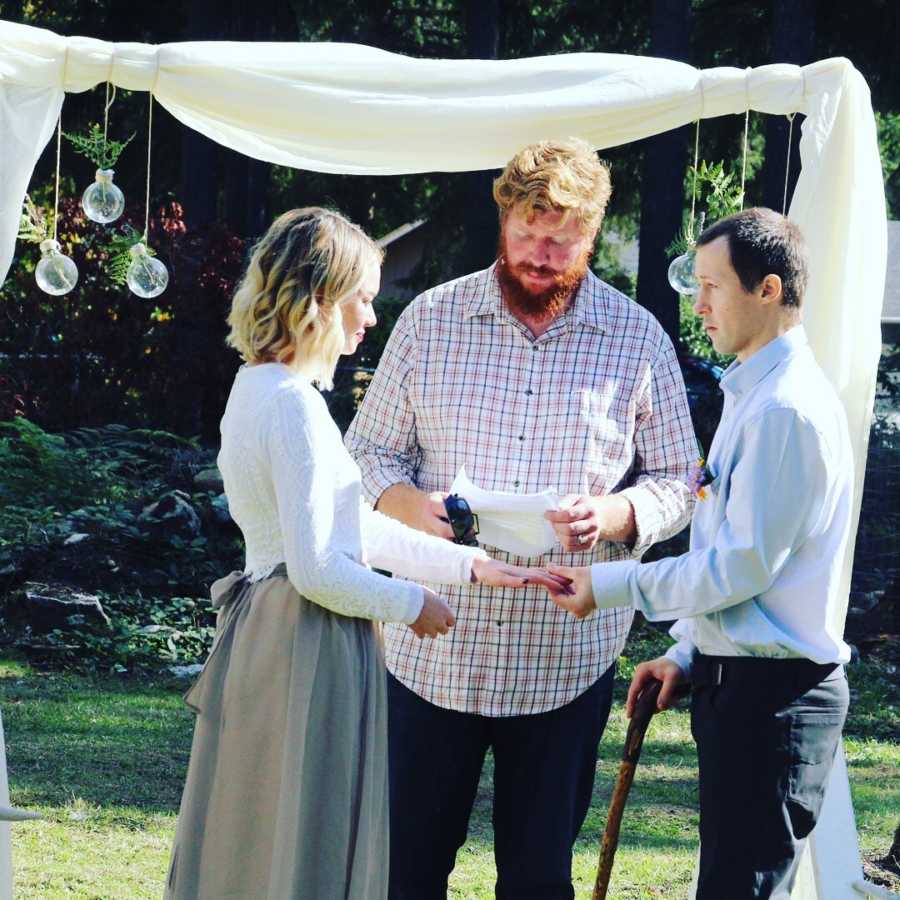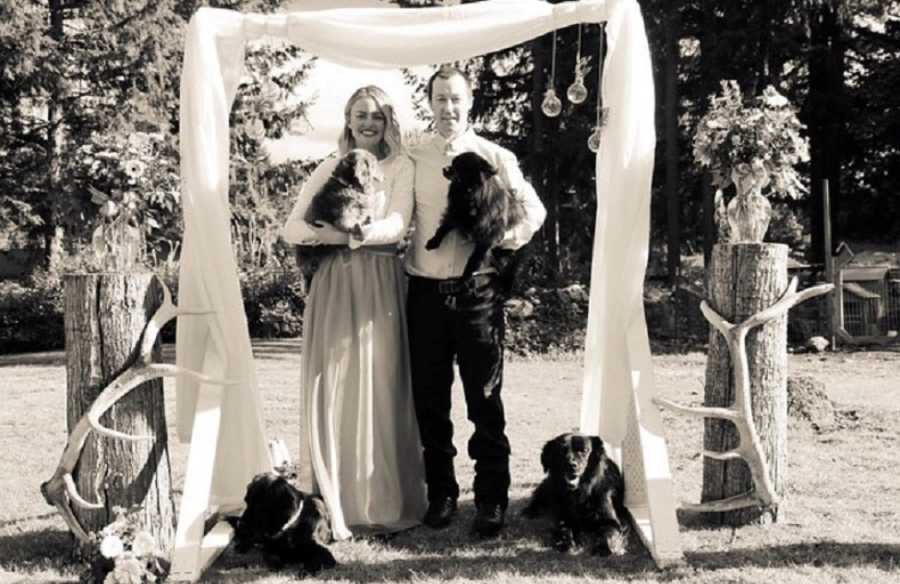 ** This fib was written by Kelli Webber and originally appeared on Love What Matters. Follow her travel on Instagram.
Read more: http :// www.faithit.com
Some of the links in this article are "affiliate links", a link with a special tracking code. This means if you click on an affiliate link and purchase the item, we will receive an affiliate commission. The price of the item is the same whether it is an affiliate link or not. Regardless, we only recommend products or services we believe will add value to our readers. By using the affiliate links, you are helping support our Website, and we genuinely appreciate your support.
Please follow and like us: