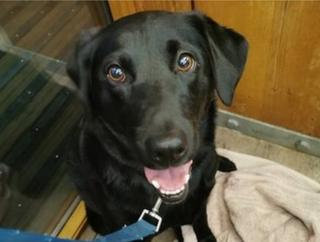 Hundreds of puppies attended a special "Nae Fireworks" party at a gust farm outside Glasgow to get respite from the stress and nervousnes of Bonfire Night.
The event at Whitelee, near Eaglesham, has grown in popularity since it began in 2017.
It aims to provide a sanctuary where dogs and their owners can escape from the impact of fireworks.
Lynda Mcconnell described the incident as "an absolute godsend" for her five-year-old Labrador, Mylo.
She said she had "tried everything" in recent years to help her pet, including bellow shirts, herbal tablets and soothing music.