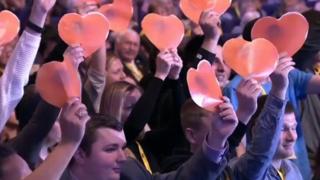 Scotland's upkeep plan is failing to give too many children the foundation they need for last-minute life, a three-year review has found.
The Independent Care Review said countless young people knowledge a "fractured, administrative and unfeeling" system.
There are about 15,000 children in Scotland's care system.
Fiona Duncan, the chairwoman of the review, said the human cost of their distressing and disturbing knows often had a lifelong effect.
She said the review had calculated that an "eye-watering" PS8 75 m a year was devoted picking up the portions of earlier downfalls in the care system.